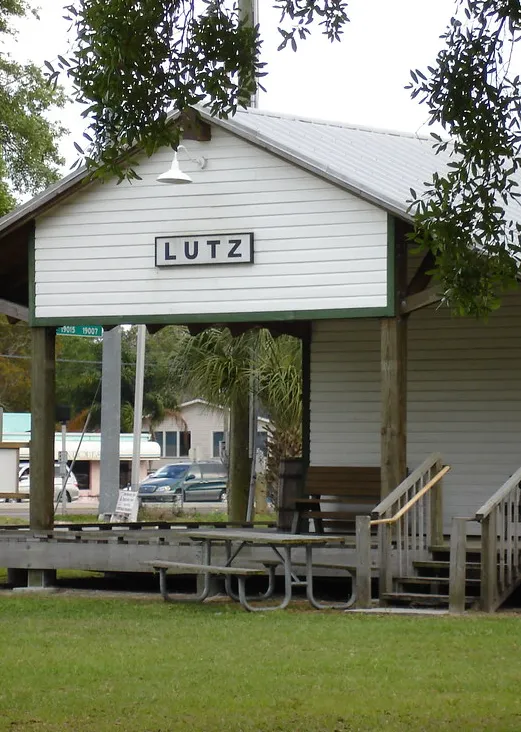 Lutz, Florida Garage Door Repair
If you need garge door service or repair in Lutz, please call Quality Garage Door Services. We are here to help!
Living in Lutz, Florida, comes with several benefits that make it an attractive place to reside. Here are some of the advantages of living in Lutz:
Suburban Lifestyle: Lutz offers a suburban atmosphere with a mix of residential neighborhoods and commercial areas. It's an ideal place for those who prefer a quieter and family-friendly environment.
Proximity to Tampa: Lutz is conveniently located just north of Tampa, providing easy access to the larger city's amenities, employment opportunities, and cultural attractions. This proximity allows residents to enjoy the best of both worlds—suburban living and city conveniences.
Natural Beauty: Lutz is known for its scenic beauty, with numerous parks, lakes, and conservation areas. Residents can enjoy outdoor activities like hiking, boating, and birdwatching in the nearby natural settings.
Schools: The city is served by the Hillsborough County Public School District, which includes a variety of public schools. Additionally, there are private and charter schools in the area, providing educational options for families.
Outdoor Activities: Lutz offers a range of outdoor activities in the nearby parks and recreational areas. Residents can partake in activities such as kayaking, fishing, and picnicking.
Cultural and Shopping Opportunities: While Lutz itself has a selection of restaurants and shops, it is within close reach of larger shopping centers, dining options, and cultural events in Tampa.
Community Involvement: The city frequently hosts community events, festivals, and activities, fostering a strong sense of community involvement and engagement.
Safety: Lutz is generally considered a safe area, providing residents with peace of mind regarding their well-being and security.
Housing Options: Lutz offers a variety of housing options, from single-family homes to townhouses and apartments. The diverse housing market accommodates various budgets and lifestyles.
Close to Natural Beauty: The area's proximity to natural beauty, including parks and lakes, allows residents to enjoy outdoor adventures, such as hiking and boating, without traveling far from home.
Cultural Diversity: Tampa, with its rich cultural diversity, is nearby. This provides opportunities for residents to explore and learn about different cultures and traditions.
While Lutz has a suburban lifestyle, it benefits from its location near the larger Tampa metropolitan area. The advantages of suburban living, combined with access to city amenities, make it an attractive choice for families and individuals looking for a balance between a peaceful residential environment and the opportunities and conveniences offered by a nearby city.
AFFORDABLE GARAGE DOOR REPAIR NEAR ME
Family owned, Local Small business
Honest, Friendly, Helpful, Fair Priced
Prompt, Professional, Clean
Get Your Garage Door Fixed By The Best
Thousands of 5 Star Reviews - Real Reviews!
We Don't Bait and Switch. Honest, Affordable, Friendly
Call for the Best Customer Service in the Industry
Local Services in Lutz, Florida
HVAC, Air Conditioning
FL-Air Heating & Cooling
17910 US Hwy 41, Lutz, FL 33549
www.flairhvac.com
(813) 800-2665
Dynamic Heating & Cooling, Inc.
311 W Lutz Lake Fern Rd, Lutz, FL 33548
dynamichvactampabay.com
(813) 928-3646
IERNA's Heating & Cooling
18843 US Hwy 41, Lutz, FL 33549
www.iernaair.com
(813) 948-6355
Plumbing
Total Plumbing Solutions
15901 N Florida Ave, Lutz, FL 33549
www.totalplumbingfl.com
(813) 935-2733
Blue Box Plumbing
18125 US Hwy 41 # 108, Lutz, FL 33549
www.blueboxplumbing.com
(813) 982-3937
Rick the Plumbing Pro
17751 N Dale Mabry Hwy STE 17057, Lutz, FL 33558
ricktheplumbingpro.business.site
(813) 590-4393
Restaurants
Beef 'O' Brady's
18421 US Hwy 41, Lutz, FL 33549
www.beefobradys.com
(813) 909-2300
Vallarta's Mexican Restaurant
22948 FL-54, Lutz, FL 33549
vallartasrestaurants.com
(813) 949-6565
The Hungry Greek
23651 FL-54, Lutz, FL 33559
thehungrygreek.com
(813) 536-2208
Pool Maintenance
GPS Pools Inc.
23022 FL-54, Lutz, FL 33549
www.gpspoolstore.com
(813) 948-9091
Friendly Guys Pool Service
3963 Van Dyke Rd, Lutz, FL 33558
(813) 743-4441
Bright Blue Pros Pools & Spas
1408 N Dale Mabry Hwy Suite 529, Lutz, FL 33548
clearbluepoolservices.com
(813) 590-0022
Quality Garage Door Service -
Tampa #1 Garage Door Company