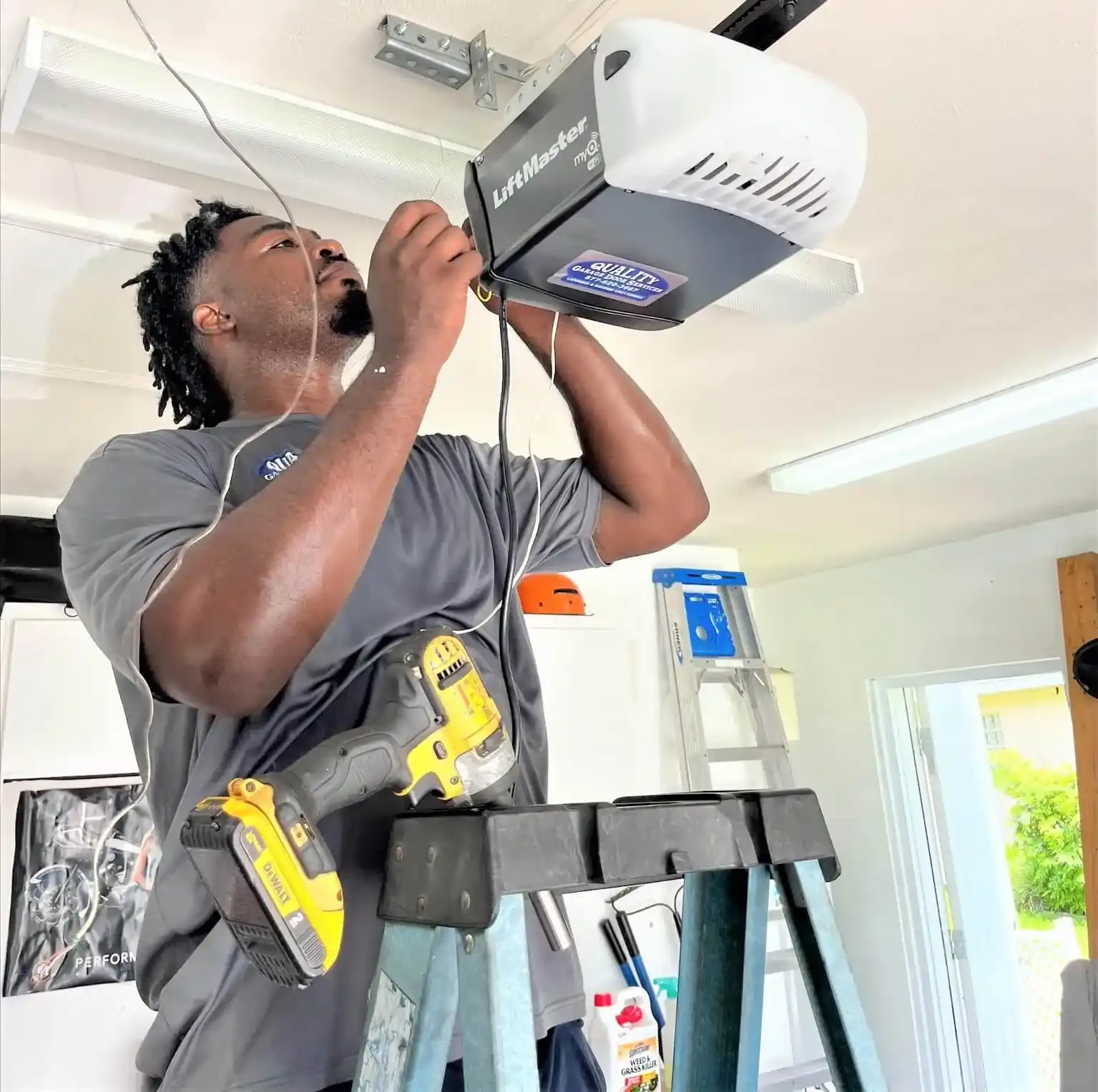 Garage Door Opener Repair & Installation
Quality Garage Door Services of Tampa is the #1 provider of garage door opener repair and installation. We have installed literally thousands of garage door openers and know exactly how it is done. We know how to fix them affordable and we know how to tune them and adjust them. Lots of other companies will try to install cheap parts that break or do very little to actually repair your opener. We will explain every aspect of our work and what it takes to get your opener running again the way you like it. We also will make sure that you get the lowest possible price on garage door opener repair so that you are happy with your experience and call us again for any garage door related needs.
A lot of garage door companies come and go. They are many times a guy and a truck who isnt even licensed in the state of Florida. You need a license to be a garage door contractor in the State of Florida to legally work on garage doors. Many of these "companies" dont have a reputation and dont care for one because when they do shoddy work they wont need to worry about bad reviews. They just start up another company name and call it something else. Fresh start for a bad garage door business! Quality Garage Door Services of Tampa has been around many years and will be around many more to honor our warranties on parts, labor and service. Our satisfaction guarantee will stand and our goal is to have you as a customer for life. We hope that you will allow us the opportunity to service your opener and provide you with excellent garage door opener repair.
Quality Garage Door Services of Tampa knows garage door opener repair and all things that go with fixing your opener. If its the safety eyes or remote control or even the wall mounted button or wiring, we will make sure you know the problem and we will only charge you for what needs to be fixed. We are honest and have integrity so you can rest assured that all repairs will be done with the best value and you, the customer in mind.
Thank you and we hope to hear from you soon!
Quality Garage Door Services -
Tampa #1 Garage Door Company